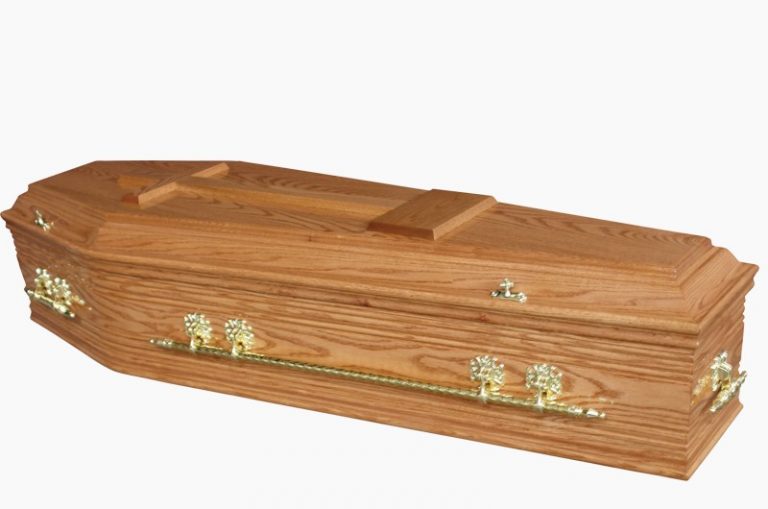 KD-21
A Solid American Oak coffin with profiled sides in a medium shade and high gloss finish. Fitted with solid 3/4 metal twist bar handles and premium quality white interior.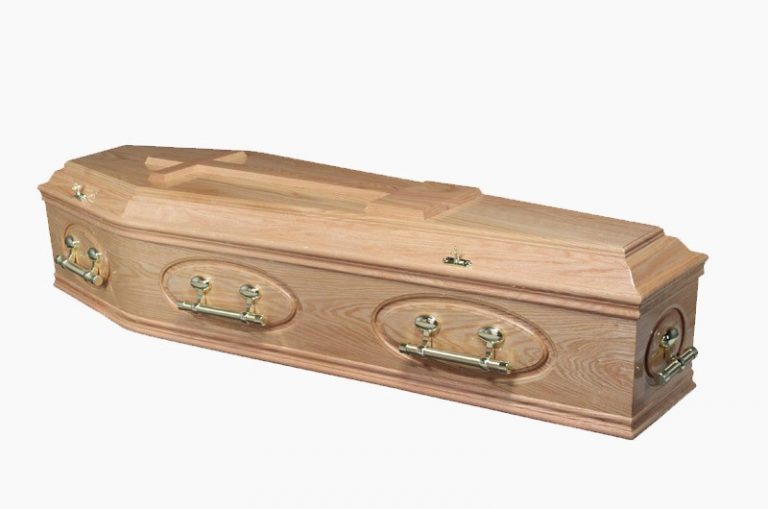 KD-23
A Solid Oak Oval panel Coffin, finished a clear finish, with solid metal bar mounting and premium interior.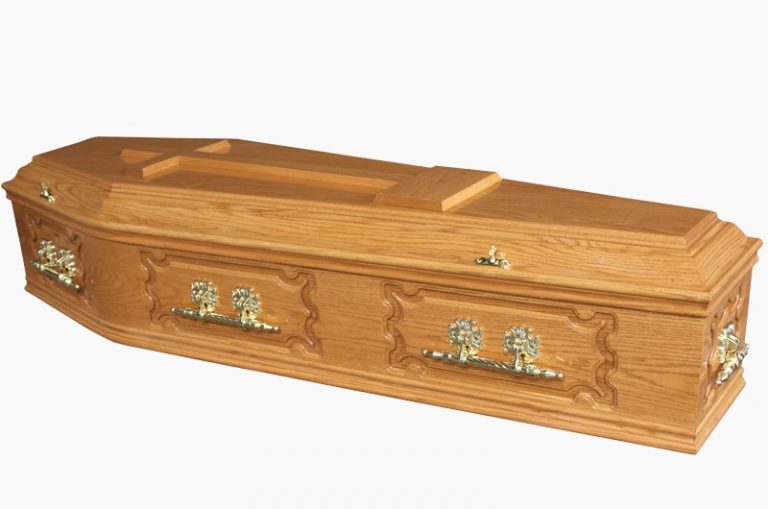 KD-26
A Solid Oak fancy panel coffin, finished in Honey colour, with solid metal twist bar mounting.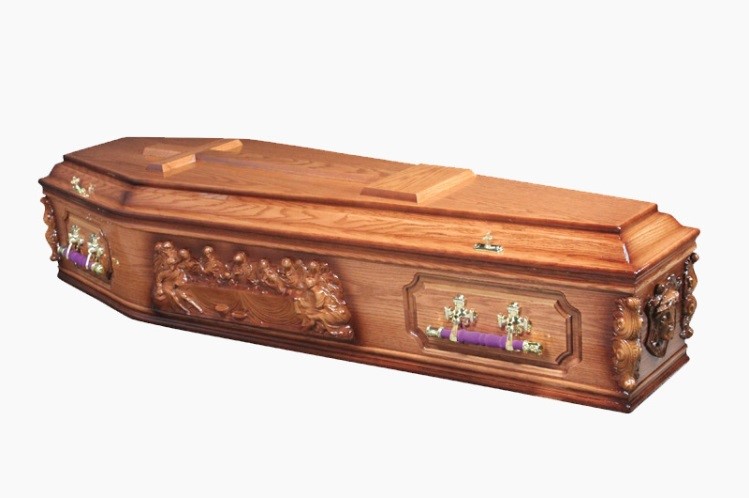 KD-27
A Fancy panel solid oak coffin with a last supper insert, finished in a medium colour satin finish, with a solid metal round bar, and a premium interior.